Here you'll find the biggest collection of unique and free Kick overlay downloads. Not only do we offer over 50 complete free Kick overlays, but you'll find other elements like free Kick alerts, profile graphics, and loads more.
The name of the site may be Twitch Overlay, but all of the downloads you'll see featured in this post are usable on any streaming platform, provided the software you use to stream allows you to add standard graphics, like PNGs and JPGs.
So whether you're new to streaming and have chosen to start your journey on Kick, or a seasoned streamer exploring your options, you'll find a Kick overlay to match your style right here. And if you decide to up your game, check out our Premium Downloads for some exciting animated designs that'll help your thumbnail pop.
Free Kick Overlays
Free Kick overlay templates in a variety of styles and themed around popular games including Fortnite, Call of Duty, FIFA, and Apex Legends. All compatible with OBS & Streamlabs, and Stream Elements.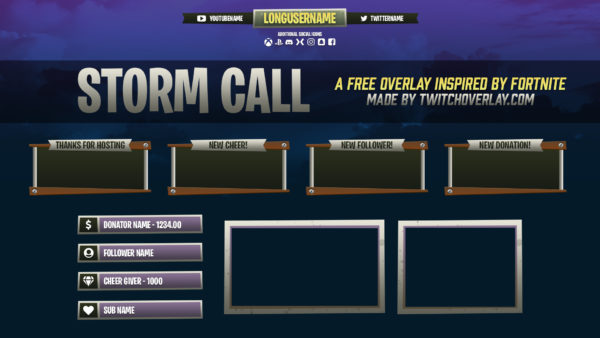 A number of the overlays above have more robust versions in the Premium Downloads section. For instance Looterlands and the Starter family have premium editions that expand on their core design in cool and engaging ways.
---
Free BRB (Be Right Back), Starting Soon screens & more
Keep your Kick viewers in the loop with stylish full screen messages letting them know that you're starting or stepping away. All the following ar easy to download and use with OBS & Streamlabs Desktop.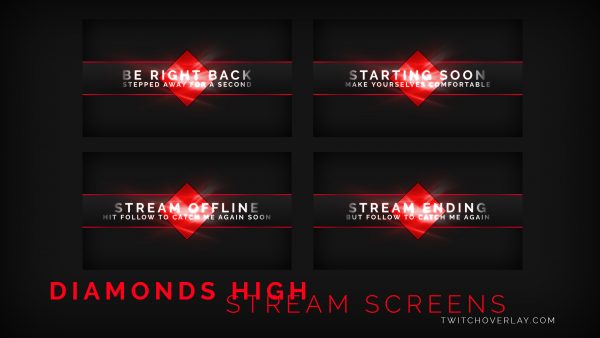 ---
Free Kick panels & graphics for your profile page
These Kick panels are a good looking way to draw attention to aspects of your profile page, just download for free and upload what you need.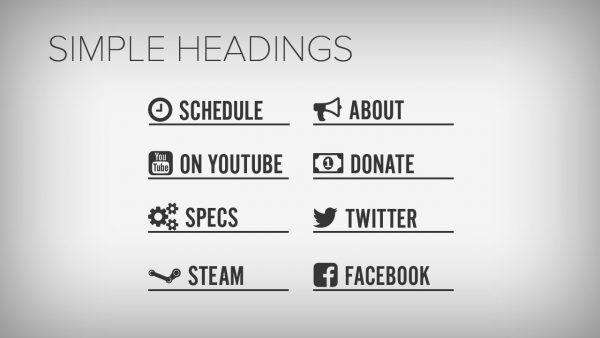 ---
Free Kick Alerts
Here are some free Kick alerts to spotlight new followers, donations, subs and more. All are instantly downloadable for use with Streamlabs or Stream Elements.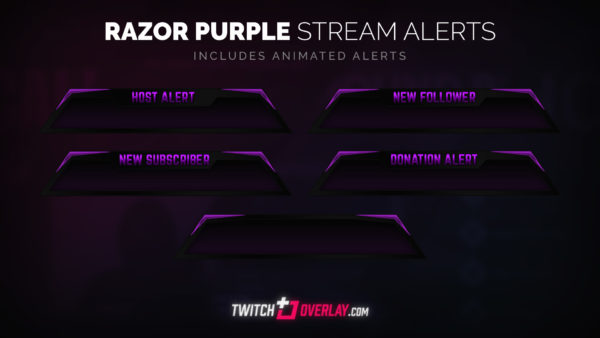 Take a look at our free Kick alerts section for a whole bunch of animated alerts in different colorways to match your stream.
---
Premium Animated Kick Overlays
This has been a brief rundown of the free things on offer here, but if you're taking your streaming a little more seriously then premium Kick overlays are an excellent option. Most of our latest premium Kick overlays are fully animated, featuring engaging and exciting designs, and with over 138 downloads to choose from you're definitely going to find a Kick overlay that suits your vibe. Head over to the premium downloads and have a look around.