Halloween is the best holiday of the year (come at me, Christmas) and I'm proud to offer up this selection of suitably horrific Halloween twitch overlays.
All stream overlays included are Streamlabs OBS, OBS Studio, and xSplit compatible, and guaranteed to B0OoOost (sorry) your Twitch & YouTube Gaming stream's visibility this October.
Gothicon – Animated Halloween Stream Overlay Package
Straight from the slums of Yharnam comes an animated Halloween twitch overlay with a gothic & macabre twist.
https://twitchoverlay.com/downloads/gothicon-full-stream-package/
Skull House – Halloween Stream Overlay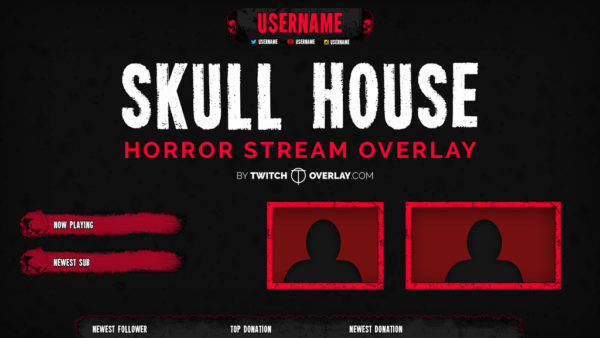 This one's a more hack 'n slash halloween stream overlay, going a bit John Carpenter with the look and feel.
https://twitchoverlay.com/downloads/skull-house-horror-stream-overlay/
Murderized – Free Halloween Twitch Overlay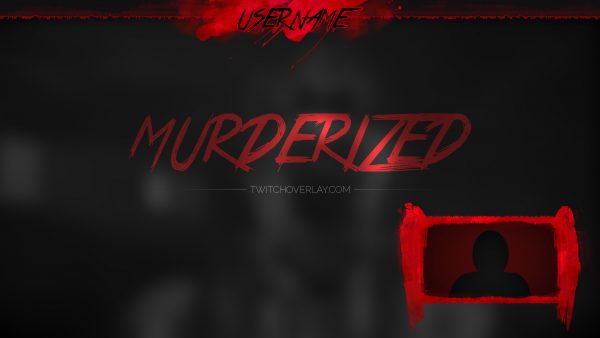 Finally, this free halloween twitch overlay is pure gore and dripping in blood.
https://twitchoverlay.com/downloads/murderized-free-horror-stream-overlay/
More Halloween Twitch Overlays
As always, content is constantly getting added, so keep an eye out for more Halloween twitch overlays being announced on Twitter, Instagram or Facebook.