In this gothic stream package...
Gothic Stream Overlay
2x Animated cam overlays (16×9 & 4×3), animated steampunk-style header, misty animated stream info panels, and social icons. Plus alert your viewers in style, and make new followers/donators/subs feel a bit special, with 5x pop-up alerts matching the Gothicon aesthetic.
Gothic Starting Soon, BRB & Stream Ending Screens
4x Stream Screens – Animated screens with "Stream Starting", "Stream Ending" and "Be Right Back" titles so you can let your audience know what's going on in style. Also includes static Stream Offline graphic.
Gothic Profile Banner & Avatar
Profile Banner & Avatar – Complete the look with a matching avatar and profile banner for your stream. As these are based solely on personalisation, they're are provided as .PSD files for your editing. If you're purchasing Professional Customisation/Personalisation, you can ignore this message!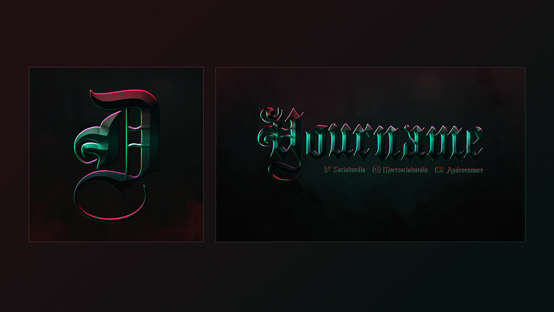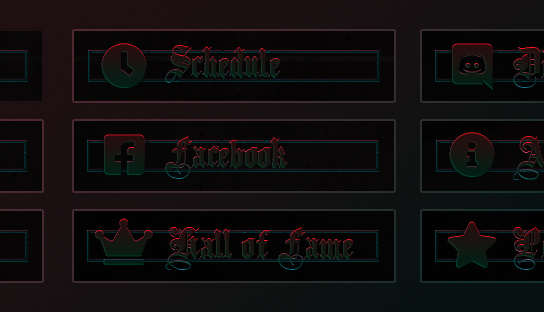 Gothic Twitch Panels
14x Profile Graphics – Panels for your profile headings, featuring icons matching their titles, included are About, Discord, Donate, Emotes, Facebook, Hall of Fame, Instagram, Perks, Rules, Schedule, Specs, Steam, Twitter, and YouTube panels.
Download Description
The Gothicon gothic stream package is a multi-purpose pack of stream elements for your Twitch & YouTube Gaming streams, compatible with Streamlabs OBS, xSplit, and most other modern streaming apps.
Another overhaul for 2020, this gothic twitch package debuted back in 2016, inspired by Bloodborne, Souls, and other dark and macabre games. It is now more horror foused and fully animated, and features a tinge of blood red throughout, giving it a real Castlevania vibe.