In this gold stream package...
Gold stream overlay
3x animated cam overlays (16×9, 4×3, and square), animated gear-driven header, animated stream info panels, and social icons. Plus 5 animated stream alerts featuring golden, gilded text.
Gold starting soon & BRB screens
4x Stream Screens – Animated screens with "Stream Starting", "Stream Ending" and "Be Right Back" titles updating your viewers with lavish gold and brown messaging. Also includes static Stream Offline graphic in matching style.
Gold Twitch Banner & Avatar
Complete the look with a matching gold avatar and profile banner for your channel. As these are based solely on personalisation, they're are provided as .PSD files for your editing. If you're purchasing Professional Customisation/Personalisation, you can ignore this message!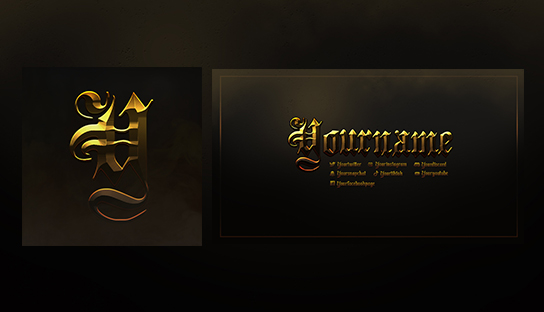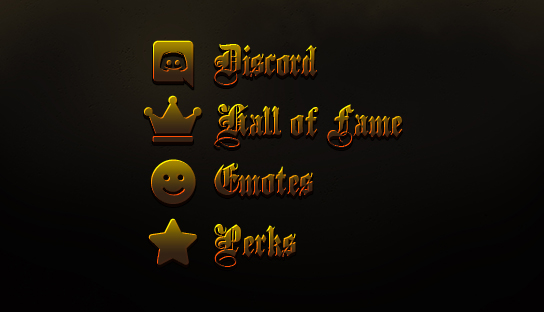 Gold Twitch Panels
Golden profile headings & icons, included are About, Discord, Donate, Emotes, Facebook, Hall of Fame, Instagram, Perks, Rules, Schedule, Specs, Steam, Twitter, and YouTube panels.
Download Description
The Gothicon: Fallen King gold stream package is a multi-purpose pack of stream graphics for your Twitch & YouTube Gaming streams, compatible with Streamlabs Desktop, OBS Studio, and most other commonly used streaming apps.
Gothicon was created with a big inspiration from Bloodborne, and the style and vibe of its Yharnam setting. It's only fitting that Gothicon: Fallen King should come 6 years later, again inspired by a FromSoft title, this time the fantastic Elden Ring.