In this creepy stream overlay...
Creepy Stream Overlay
VHS label header for your stream name (.PNG)
Animated stream alerts (.WEBM) for bits, follows, raids, and subs
Animated social icons (.WEBM) for Discord, Tiktok, YouTube, Twitter and IG
Animated chat box background (.WEBM)
3x animated panels for stream info
3x webcam borders and sizes with scanline effect
VHS Horror Starting Soon & BRB Screens
3x found footage style creepy screens, one each with Starting Soon, Be Right Back, and Stream Ending messaging. All include unique, eerie backing sound. Transition stinger also included to replicate static of channel hopping.
Cursed VHS Label Banner & Avatar
Profile banner and avatar templates to edit in Photoshop and Photopea with crime scene evidence-style video tape and labelling finish.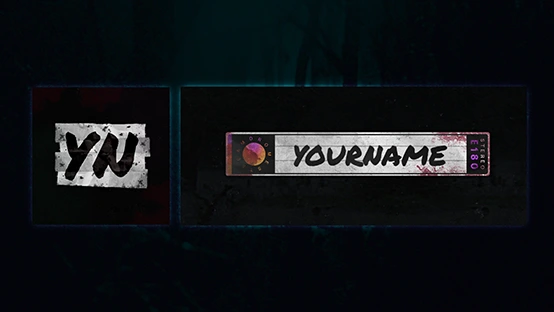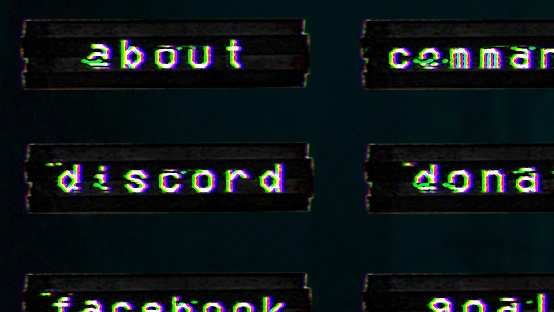 VHS Glitch Twitch Panels
20 profile panels to cover almost any heading or piece of info you'd like to share with viewers and visitors.
Download Description
Streamdrome is a VHS styled creepy stream overlay package for your Twitch & YouTube Gaming streams, compatible with Streamlabs Desktop, OBS Studio, and any other streaming app that will allow you to add images (.PNG, .JPG) and video (.WEBM, .MP4).
What is in this creepy stream overlay package?
Inspired by weirdly unsettling creepypasta and found footage, this creepy stream overlay package features a 90s VHS motif, from the slightly warped and jarringly natural stream screens, to the 9os video store inspired animated icons and graphics. Streamdrome is the perfect pick for your horror streams, both in October and beyond.
You'll see a full break down of content included in the boxes. Stream packages aim to give you most of the elements you need to brand and stylise your stream, here you'll find a stream overlay for your content, stream screens for the parts you're not present, twitch panels, and more.