In this valorant stream package...
Animated Valorant Stream Overlay
Fully animated, Valorant-inspired minimal design with 5 stream alerts to shout out cheers, follows, donations, subs, and hosts. All provided as mixture of .GIF and .PNG file types.
Animated Valorant Stream Screens
Be right back, stream ending, and stream starting screens in .MP4 file types, including stinger (.WEBM) for scene transitions. Also static offline screen (.JPG).
Valorant Twitch Banner & Avatar
Keep your banner and avatar in line with the rest of this design, edit the .PSDs included to customise each with your own info.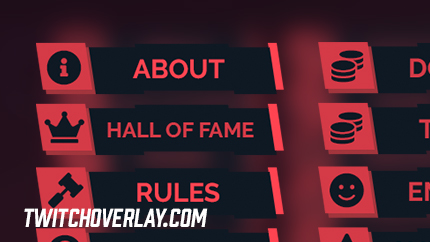 Valorant Style Profile Headings
15 profile headings covering everything you need to share
Abstract Sub Badges for Twitch
A set of sub badges to highlight your subs at different levels. 5 levels of badge are included.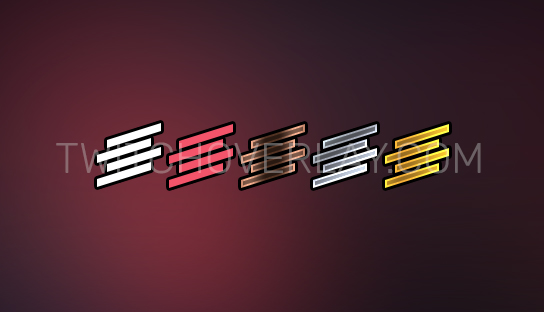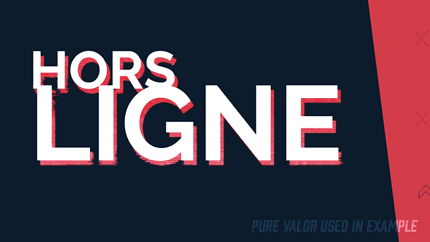 valorant stream package en Español, auf Deutsch, en Français
This valorant stream package now features important elements in Spanish, German, and French language options.
Download Description
Pure Valor is a Valorant Stream Package compatible with Streamlabs OBS, OBS Studio, and xSplit for streaming on platforms like Twitch & YouTube Gaming.
Based on our popular Valorant Twitch Overlay
If you wanna dip your toe in this awesome package before going all-in, checkout Pure Valor, the Valorant Twitch Overlay this stream package is based on.