Our Twitch Overlay Black Friday sale is back in action, providing the best time of the year to refresh your stream visuals and identity. Below is a curated list of some of the most popular designs available this Black Friday.
How to get discounted designs during Twitch Overlay Black Friday week?
You don't have to do anything! Simply browse the Premium Downloads and you'll see the discounts for each item.
As an added bonus, you can even use a discount code to bump up the money off. If any discount codes become available you'll be able to see them on the dedicated discount code page, or alternatively simply signing up for our newsletter will get you a 10% discount!
What twitch overlays, stream alerts, and twitch panels are discounted?
Everything! This is a site-wide discount, so everything you find in each premium section has money off.
When does your Black Friday sale end?
Black Friday runs for the entire week around Black Friday, rather than just the day itself, ending on 28 November.
Our best selling twitch overlays this Black Friday
For a little inspiration, here's a curated rundown of some best selling stream overlays & packages from the past year.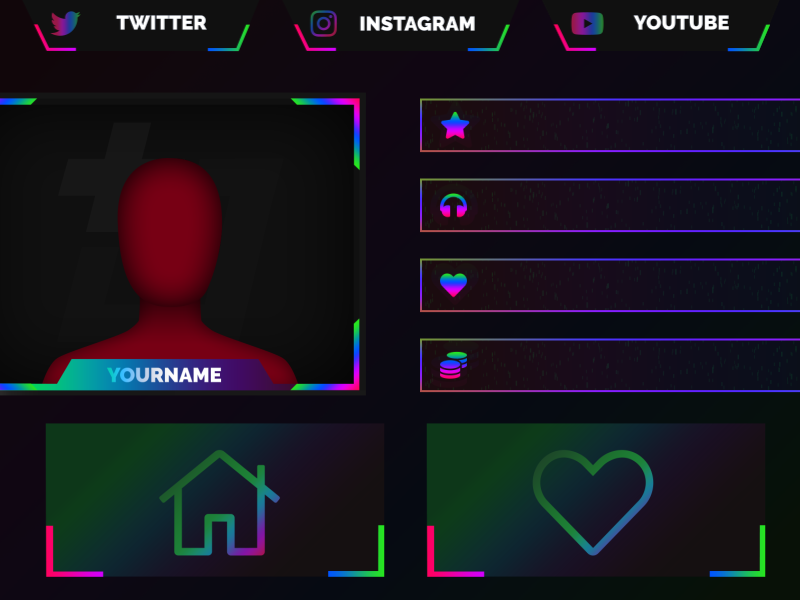 VX Pro designs are our most popular twitch overlays, and this animated twitch overlay in a very stylish chroma finish is the king of kings.
Year in, year out it tops our biggest sellers, and it's now discounted for Black Friday week. Take a look at this stylish animated stream package for yourself.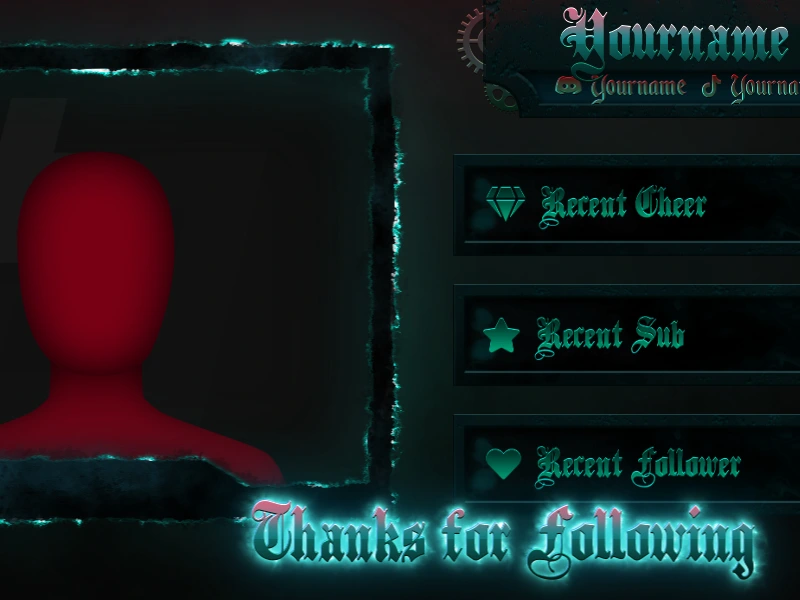 Diverse design styles is one of the strengths of Twitch Overlay. Where a lot of stream overlay sites are pumping out variations on a similar theme, we've tried to keep the stream designs here as broad as possible.
Gothicon is a great example, an awesome set of gothic designs featuring a webcam overlay, streaming screens, twitch banner & avatar, twitch panels, and twitch alerts.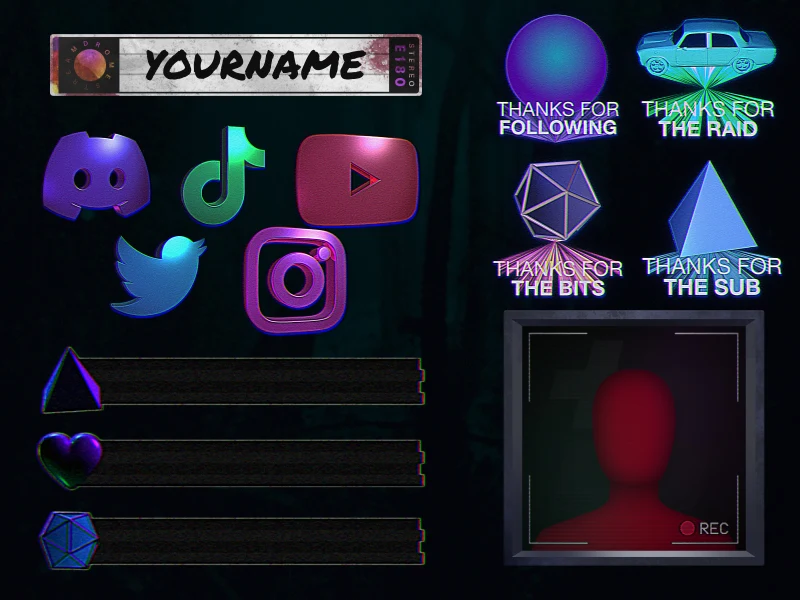 This design dropped at the start of Halloween, and takes a lot of inspiration from found footage horror using a 90s video aesthetic.
If you're looking for something that's a little bit vaporware, with eerie splashes of nostalgia for the 90s then this package has animated elements, alerts, screens and more.
How to keep up to date
To stay in the loop with this and future sales or content updates, be sure to follow on your social platform of choice (Twitter/Instagram/Facebook), or sign up to the newsletter – it only delivers once or twice a month, and usually with exclusive deals or new designs.