Twitch Chat Overlay downloads have been pretty high in demand in 2020, as people spend more time in doors but still seek out some connectivity via avenues like Just Chatting on Twitch.
Here's a selection of the most popular twitch chat overlay downloads, all available for Instant Download or Professional Customisation if you'd like some personalisation. Provided as standard graphics, so compatible with almost all streaming software – Streamlabs OBS, OBS Studio, xSplit, and more.
Razor Twitch Chat Overlay
Razor stream overlays have been among the best selling at Twitch Overlay for over 5 years now. They're clean, smart stream designs with just enough color to have some personality.
One great thing about a Razor Twitch Chat Overlay is that there's plenty of room to scale up, if you like the look. With complete stream overlays (including alerts) and entire stream packages available.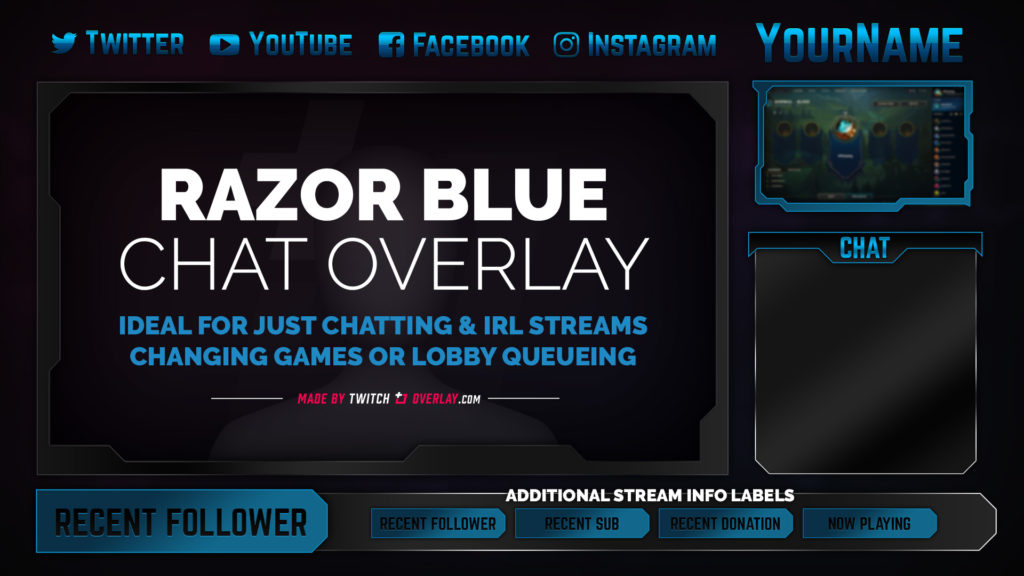 Carbon Twitch Chat Overlay
The Carbon stream overlay sits opposite Razor, a completely monochrome stream design in cool greys and metallics.
Carbon is again scalable, with a stream overlay and stream package available. And as an added bonus, the stream package was recently completely overhauled with animated components, so it's looking cooler than ever.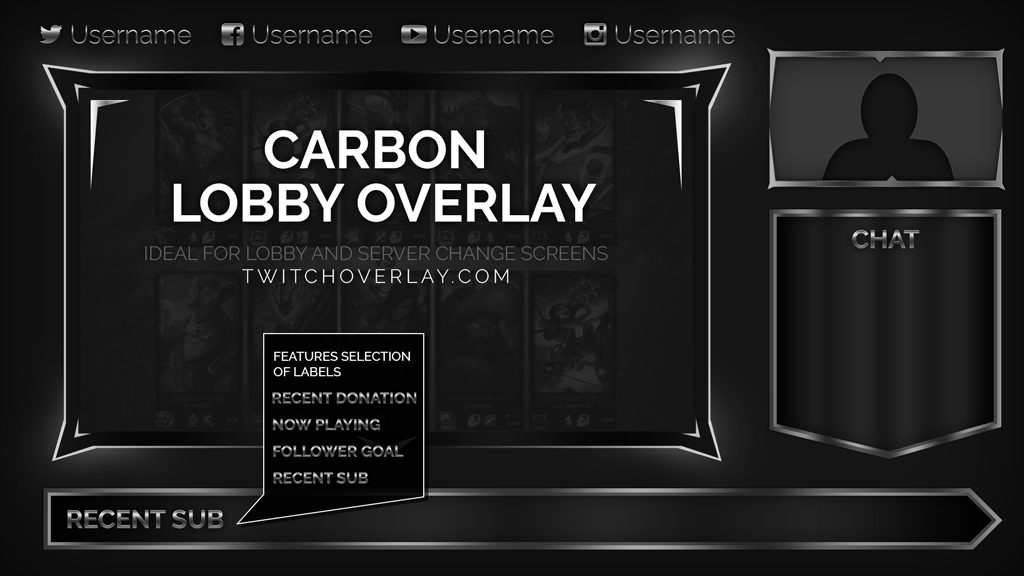 More Great Twitch Overlay Downloads
Of course, you don't have to use things specifically with "chat" in the title. All content at Twitch Overlay is provided in standard graphic and video formats, so you can just resize elements to fit your purpose (although beware resizing too large, as quality will degrade). Take a look around the Premium Downloads section, with hundreds of designs you might find something else that hits.