Here we are once more, ready to dissect the top free Twitch overlays of the year based on their download counts. The best part? Every single download featured in this post is not only free but also available for instant download. You can start using them right away with OBS Studio, Streamlabs Desktop, or any other streaming software of your choice.
The Best Free Twitch Overlays of 2023
Over the past year, we've introduced a handful of new items, but it's the classic favorites that continue to steal the spotlight. This is a testament to the enduring quality of the content we've been delivering over the last 8 years, and we're giving ourselves a well-deserved pat on the back for it. Remember, our content is organized from the most recent to the oldest on category pages like this one, making it a breeze to spot the latest additions if that piques your interest.
Okay, no more introductions, here's the top 7 best free Twitch overlays from November 2022 to November 2023.
7. Starter Blue – Free Blue Twitch Overlay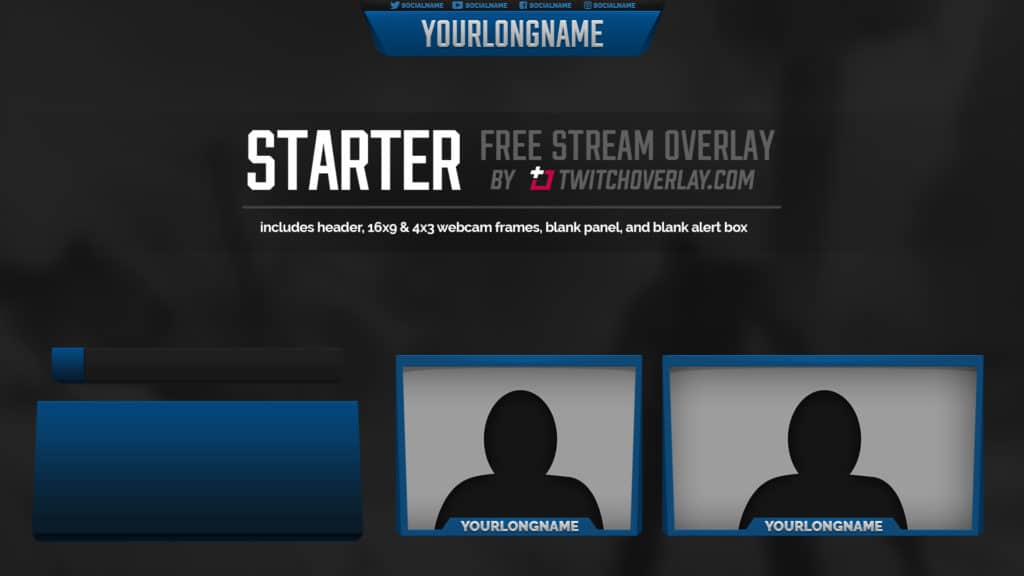 The Starter family of overlays provides a great baseline for getting your visuals in check, and there's even deluxe upgrade options for each colorway if you like the design enough to expand on it.
6. Rogue Droid – Free Star Wars Twitch Overlay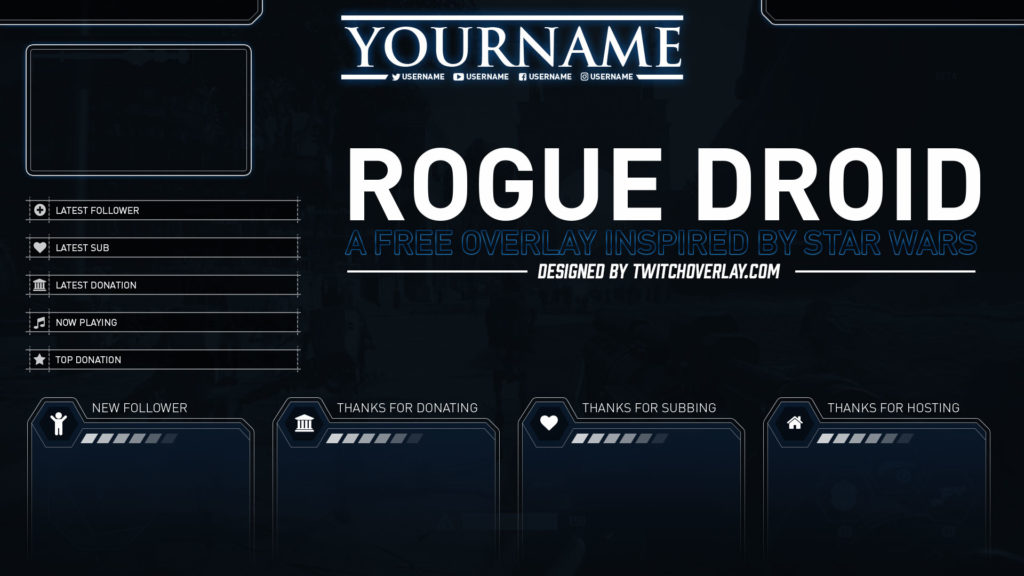 It makes sense that Star Wars would be accounted for on a list full of huge brand names, Rogue Droid is a Star Wars stream overlay that keeps things simple while tapping in to the film's vibe.
5. Grand Champ – Free Apex Legends Twitch Overlay
Grand Champ is a free Apex Legends stream overlay with a slightly asymetrical finish, and features a deluxe upgrade to add tons of great features.
4. Camo – Free MW2 Twitch Overlay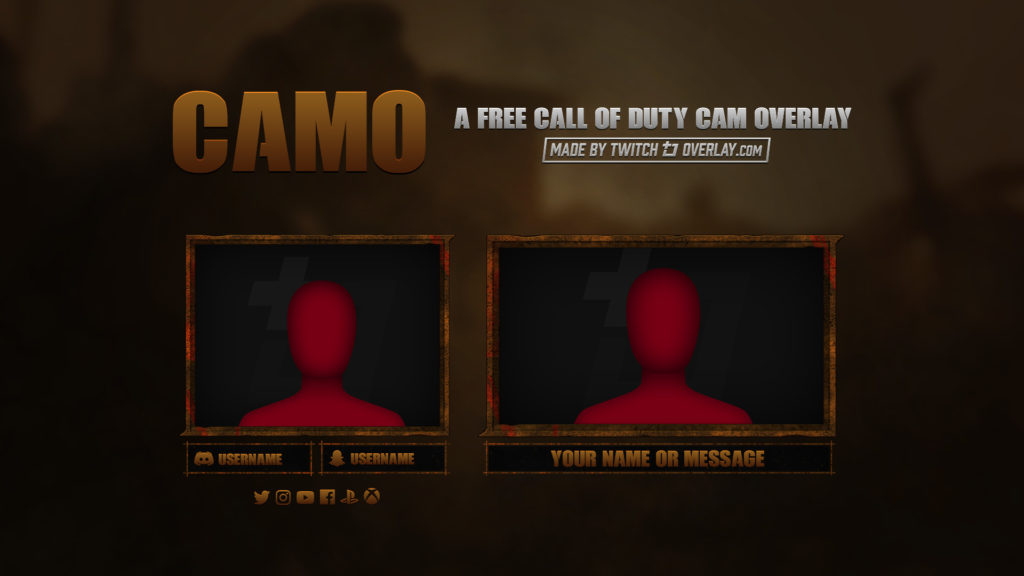 You'll sense a pattern over the next few entries, as the 3 pillars of billion dollar gaming (on console at least) make their presence known. Camo is a weathered and rusted Call of Duty stream overlay perfect for MW2.
3. Top Corner – Free FIFA Twitch Overlay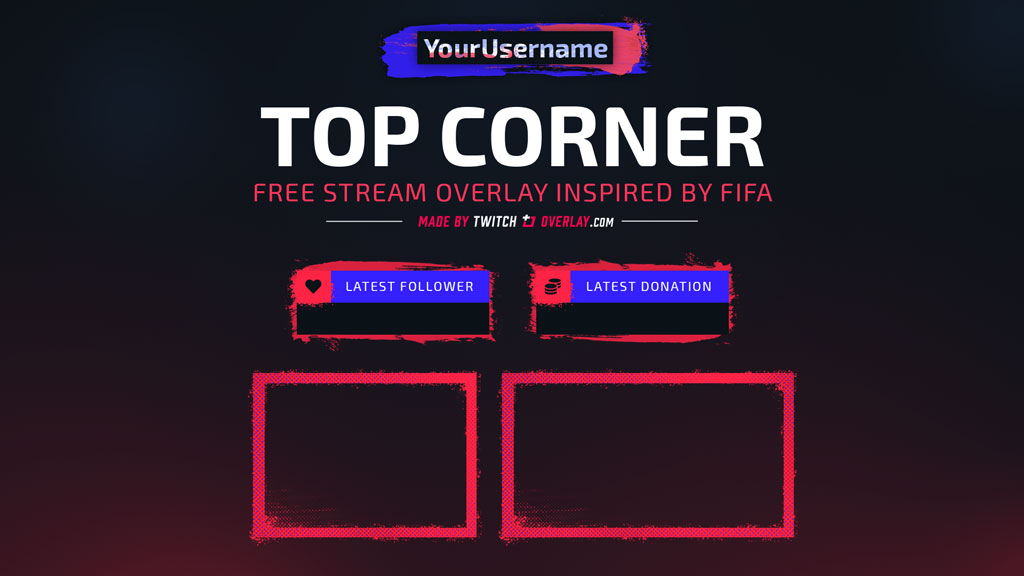 Here in Europe the FIFA games are a juggernaut dominating sales charts every year, so it makes sense this hypercolored FIFA stream overlay would be among the most downloaded. There's even a deluxe upgrade!
2. Storm Call – Free Fortnite Twitch Overlay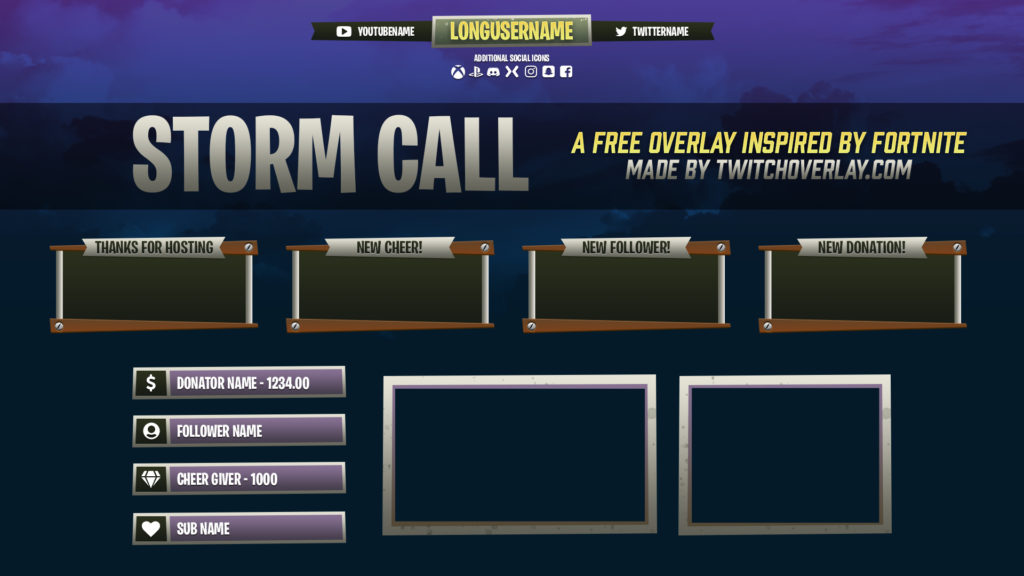 Tapping into the colourful and slightly cartoonish vibe, this Fortnite stream overlay has all the essentials needed to stack crowns on streams.
1. Ghost Rising – Free Minimal Twitch Overlay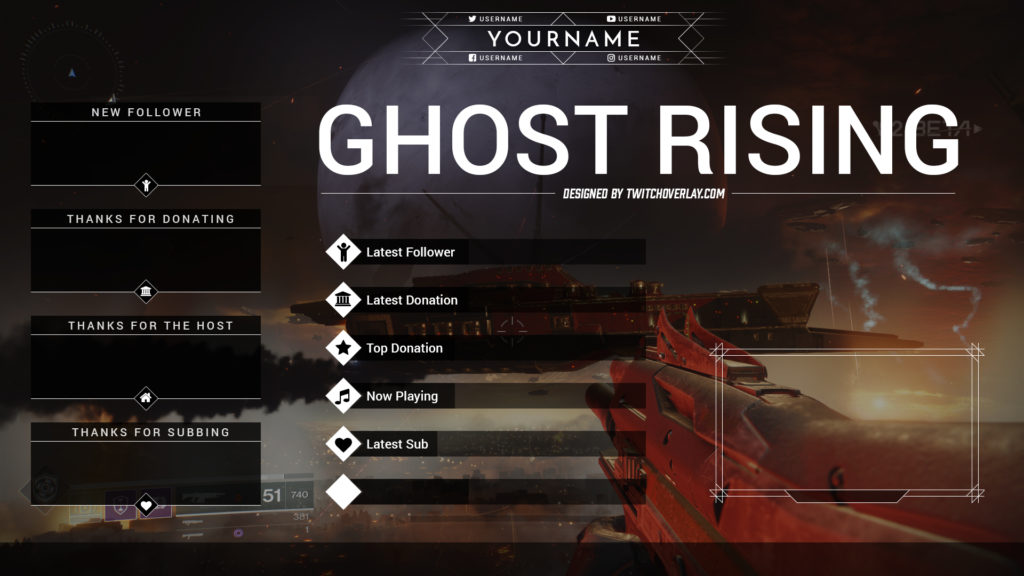 Ghost Rising follows the Destiny aesthetic, with flat and minimal stream overlay elements. It's simple and distraction-free vibe have secured its place at the top of the list of best free Twitch overlays of 2023.
More Free Twitch Overlays
That's our top 7 best free Twitch overlays rounded up, but it doesn't stop there. We've got a library of nearly 60 free Twitch overlays, starting soon & BRB screens, free stream alerts, and free twitch panels, so take a look at our Free Downloads section to find something that suits you.