In this electric stream package...
Electric Stream Overlay
A mixture of elecrtified and neon lines run through this stream overlay. This includes everything you need, including 16x9 & 4x3 cam frames with a single border for green screen streamers. Also 6 animated stream alerts, 4 animated stream info panels, 7 social info panels, and an energized header panel.
Burning City Starting Soon & BRB Screens
Dark and war-torn animated stream screens to display Be Right Back, Starting Soon, and Stream Ending messages. Static stream offline screen (with PSD to edit messaging), and finally a stinger transition to seemlessly switch between stream scenes.
Matching Banner & Avatar Templates
A set of purple and green profile banner and avatar templates for you to edit in Photoshop or Photopea.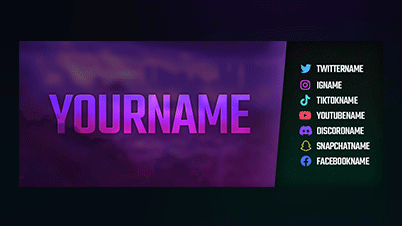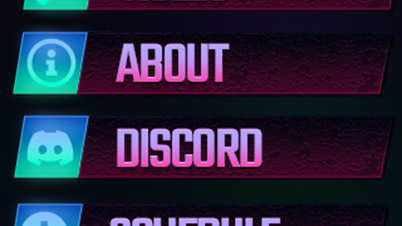 Neon Profile Panels
20 profile graphics, with headings for all you could need to tell your audience. Includes PSD file to edit messaging to your own requirements.
Download Description
Future War is an electric stream package for Twitch, YouTube Gaming, and Facebook Gaming. Compatible with Streamlabs OBS & OBS Studio. An electrified and tech-inspired collection of stream overlay, stream alerts, starting soon & BRB screens, and profile panels.