If you're looking for something to dress up those Grand Theft Auto streams, we've curated a group of 3 stream designs to use as GTA 5 twitch overlays which should help your channel pop a little more when folks are browsing for content to watch.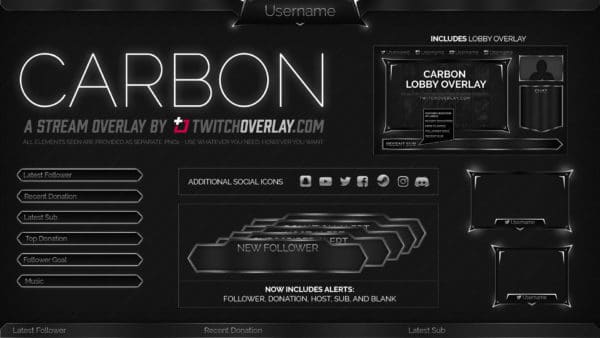 This thing looks like a damn Shark Card, so naturally it belongs on this rundown. Featuring very smart monochrome touches and metallic edging, it's a sophisticated option for a GTA 5 twitch overlay.
Checkout Carbon Stream Overlay: https://twitchoverlay.com/downloads/carbon-grey-twitch-overlay/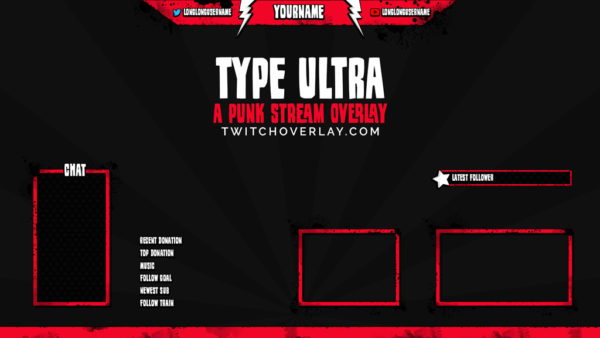 Going in the exact opposite direction to Carbon, Type Ultra is a stream overlay with a punk-ish and poppy vibe, and fits in well with the wacky nature of the Grand Theft Auto series. It's a good GTA 5 twitch overlay for streamers who like to mess around in the game, and inspire a fun vibe on their channel.
Checkout Type Ultra Stream Overlay: https://twitchoverlay.com/downloads/type-ultra-punk-stream-overlay/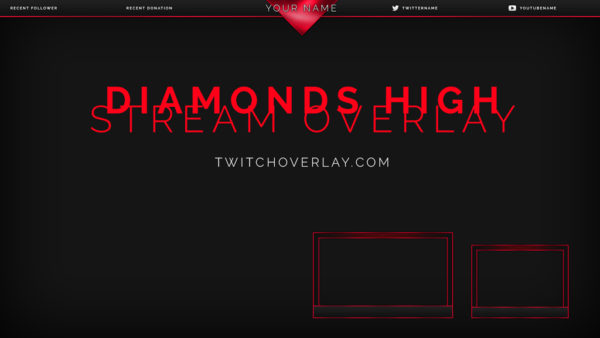 This last pick sort of falls right in the middle of the 2 stream overlays chosen above. It's smart and monochromatic, but also has elements of color to give it character. It's also a completely free GTA 5 twitch overlay option, along with the rest of the Diamonds High family, so a great option as a starter overlay.
Checkout Diamonds High Free Stream Overlay: https://twitchoverlay.com/downloads/diamonds-high-red-angular-stream-overlay/