In this fire stream package...
Firey stream overlay
header, stream info panels, optional footer, brimstone background, social icons, and stream info headings all either animated or styled in a firey way. Plus animated twitch alerts to shoutout your supporters with brimstone alerts for bits, hosts, follows, raids, subs, and donations.
Animated starting soon & BRB screens
Let your viewers know what the status is with a dynamic transition screen, plus a static stream offline screen in a matching style.
Profile banner & avatar templates
.PSD templates for creating your own matching banner & avatar (if you're ordering the professional customisation for this package, these will be provided completed).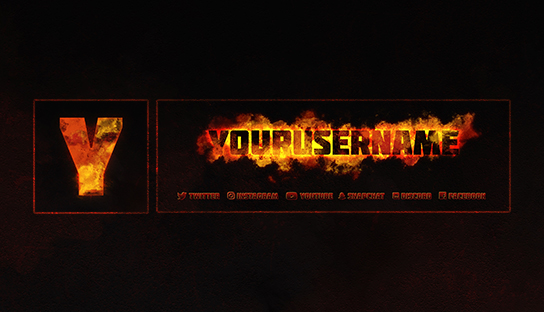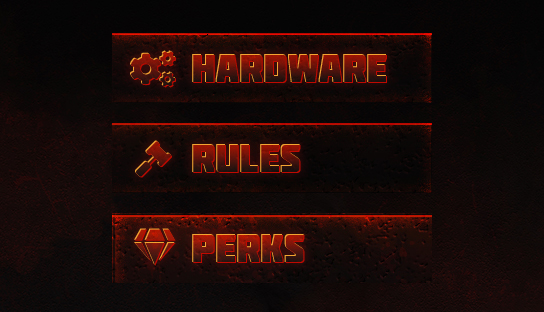 Brimstone twitch panels
14 profile headings for your twitch or facebook profile keeping the style consistent.
Download Description
Rusted Titan is a fire stream package including animated stream overlay, animated streaming soon & brb screens, animated twitch alerts, and matching profile graphics for use with OBS, Streamlabs & xSplit on Twitch & YouTube. Also includes profile banner & avatar templates to match the whole vibe.
Our Premier Fire Stream Package Updated for 2022
Rusted Titan has been a staple in our catalogue for nearly 5 years now, and I thought it was time for a little makeover. It now not only looks like fire, but acts like it too. Almost all elements have been set ablaze, from the stream info panel to the overlay header. Streaming soon & brb screens, and twitch alerts are all toasty too.
The animated files in this download are provided in .WEBM format. This is video format that allows for transparency, and is accepted by most streaming software. If you use OBS or xSplit, you're good, for anyone else it's worth double-checking!