In this minimal twitch overlay...
Minimal Twitch Overlay
Animated header nameplate (.WEBM & .GIF)
Animated stream alerts (.WEBM) for bits, follows, raids, and subs
Animated social panels (.WEBM & .GIF) for Discord, Tiktok, YouTube, Twitter, Facebook, and IG
4x animated stream info panels (.WEBM & .GIF)
4x animated webcam border sizes (.WEBM & .GIF) for 16x9, 4x3, square, and green screen cams.
Minimal starting soon & BRB screens
A set of 3 animated screens with starting soon, BRB, and stream ending messaging. The screens are transparent, so you can put any background you like behind them, or use the one provided. Also included is a triangles transition stinger to fluidly cut between scenes.
Minimal profile banner & avatar
A set of banner & avatar templates provided as .PSDs that continue the minimal style of the rest of the package, and give you instant branding for Twitch and other sites.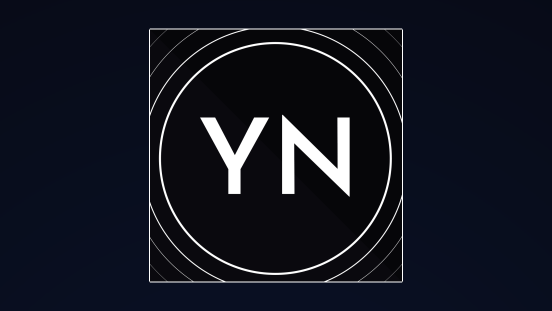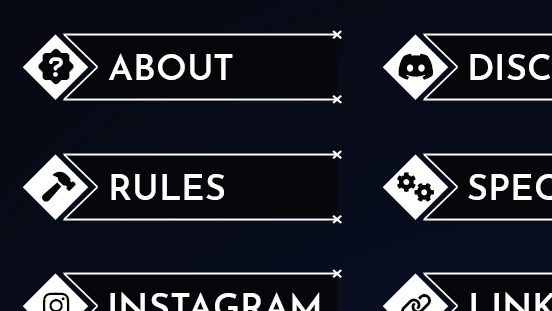 Minimal Twitch panels
A set of 13 minimal profile graphics for your Twitch page to stylise any stream info you're looking to share.
Download Description
Ghost Rising Deluxe is a minimal Twitch overlay package that builds and extends hugely upon the freely available Ghost Rising overlay. Perfect for OBS Studio & Streamlabs Desktop, this clean stream overlay package uses minimal blocks and lines to highlight crucial parts of your stream.
About this minimal Twitch overlay
Minimal overlays are an always popular part of the site, but something this fully featured and dedicated to minimalism has not been available until now. Aside from the included social media panels, this design uses only 2 or 3 colors throughout to provide a truly distraction free design while still giving some subtle attention to important focal points like your webcam, social media, and stream info.