In this cute stream package...
Cute Stream Overlay
Sunny animated header (GIF & WEBM options), 6 social media graphics, 6 labelled stream info bunnies (unlabelled bunnies also included), 3 green vine webcam options, and a sakura branch chatbox background.
Cute Stream Alerts
4 unlabelled alert graphics (GIF) to use however you like
Cute Profile Banner & Avatar
A green vine profile banner template, and sakura blossom avatar template. Both are provided as .PSD template files.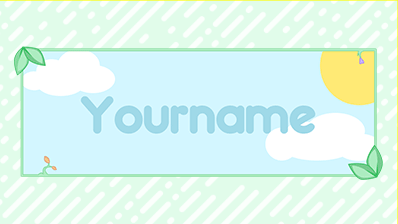 Cute Starting Soon & BRB Screens
Two untitled & animated screen are provided, one for day and one for night, so you can simply add your own title in OBS, Streamlabs, or whatever streaming app you use. Just be sure to install the design's font beforehand.
Cute Twitch Profile Panels
7 panels of different pastel coloring, including titles for About, Discord, Hardware, Links, Perks, Rules, and Social.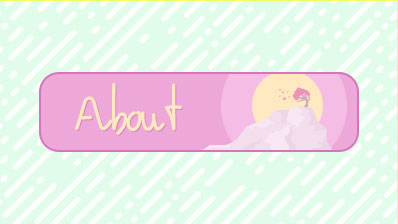 Download Description
Kyut is a cute stream package for your Twitch & YouTube Gaming streams, compatible with Streamlabs Desktop, OBS Studio, and other streaming apps which allow you to add image and video files.
What is in this cute stream package?
A total departure from most content on Twitch Overlay, Kyut is a bright & cute stream package featuring pastel colors and subtle animations. It's themed around the spring season (hence the bunnies) and uses nature as a backdrop, including blue skies and sakura blossom.
Full contents are broken down in the boxes, but in a nutshell there's a set of stream overlay graphics, animated stream alerts, stream screens, profile headings, and banner & avatar templates.